Tags
Allen Baird, Black Moon, Blake Smith, Bob Miller, Bokerah Brumley, book blog tour, Cara Schulz, Christa Conklin, D.A. Schneider, G.R. Lyons, Genesis Mickel, Heather Biedermann, Jakob Morris, John M. Olsen, Jon Garett, Lela Markham, Matthew Tanous, my published works, my writing, NB Williams, Ronel Janse van Vuuren, The Agorist Writers' Workshop, The Clarion Call Vol 3, Unbound
Greatings fantasy fans. Remember I mentioned that one of my New Adult fantasy short stories was selected for 
The Agorist Writers' Workshop's
third Clarion Call anthology? Well, here's all the info you need about this awesome collection.
Fantastic horizons of liberty and freedom await us- When we let loose our imaginations to see them. In this third volume of The Clarion Call, fifteen authors weave stories across a myriad of wondrous worlds, sharing visions of heroism, freedom, rebellion, and sacrifice. In this collection of liberty themed fantasy are tales of: Technology imbued with magic; Mythical beasts of the Air, Earth, and Water; Personal quests and world changing upheaval; Purpose, choice, responsibility, and discovery. These are the stories of imaginations Unbound.
Print books are available through
Amazon
.
EBooks are available at:
EBooks will also soon be available through the Apple store, Barnes and Noble and other EBook distributors serviced by Smashwords.
You can learn more about The Agorist Writers' Workshop:
On Twitter @_clarion_call
The stories and authors featured in this anthology:
The Lure of Riches by John Olsen
The Realm of the Unseen by Allen Baird
Moontail by Christa Conklin
The Sword and the Stoner by Bokerah Brumley
The Naglis Uprising by D. A. Schneider
Draoi Dissension by Matthew Tanous
Necromancer For Hire by Jakob Morris
Black Moon by Ronel Janse van Vuuren
Domesticated, But Not Tamed by NB Williams
A Boy and His Not Dog by Blake Smith
Seed of Fate by Heather Biedermann
Grand Chart by Lela Markham
Anchors Aweigh by G. R. Lyons
Talonfire and the Tax Evader From the Files of Talonfire, Griffin For Hire by Bob Miller
Excalibur by Cara Schulz
Jon Garett is co-creator of The Adventures of Seamus Tripp and author of Willy Wise's Garden. He is a founding member of the Agorist Writers' Workshop and partner in Very Good Books.
He lives and writes in Minnesota with his inspirations: three cats, a parakeet and his wife. He spends his non-writing time hiking and camping and hoping that through his literary enterprises he can entertain and inform a new audience about the world of voluntarism.
www.Jongarett.com
A lover of the convergence between art and the written word, Genesis Mickel is co-creator of the Agorist Writers' Workshop. She hopes the project inspires and sparks a thousand flames of liberty in an audience ready for a new, yet timeless, message of freedom. Her first loves include her talented muse of a husband and the sunshine of her life – her toddler daughter, as well as enjoying backyard forays into nature, birdwatching, and hobby farming, presently including several chickens, several thousand honeybees, and plenty of dreams to do more.
John M. Olsen reads and writes fantasy, science-fiction, steampunk, and horror as the mood strikes, and his short fiction is part of several anthologies. His first novel is out with more on the way.
He loves to create things, whether writing novels or short stories or working in his secret lair equipped with dangerous power tools. In all cases, he applies engineering principles and processes to the task at hand, often in unpredictable ways.
He lives near the Oquirrh Mountains in Utah with his lovely wife and a variable number of mostly grown children and a constantly changing subset of extended family.
https://johnmolsen.blogspot.com/
JohnMOlsenWriting@gmail.com
Allen Baird, PhD is a writer, trainer and speaker from Northern Ireland. Along with his wife Dawn, he runs Sensei, a communications consultancy. Allen's first published book was a work of faction called The First Jedi. He's currently looking to collaborate with an American publisher on The Adventures of Alice the Entrepreneur, a series of short stories for children promoting a free market and the spirit of independence. Allen's Twitter name is @thesensei.
Christa Conklin is the home educator of her two children. She received the 2016 Oregon Christian Writers Cascade Award for Unpublished Speculative Fiction. Her journey to becoming a published novelist can be followed on social media and through her website http://www.christaconklin.com/
Christa graduated from Rutgers College with degrees in Music Performance and Communication. She studied in France, received her Masters Degree from Monmouth University, performed in Alice Tully Hall, and once took first place in a solo women's kayak river race.
She worked for the New York Philharmonic and Young Audiences New Jersey bringing artists, students, and teachers together to create in theaters, studios, and classrooms. As a musician, Christa treasures her audience. As a writer, she cherishes her readers and thanks you.
Bokerah Brumley is a speculative fiction writer making stuff up on a trampoline in West Texas. She lives on ten permaculture acres with five home-educated children and one husband. In her imaginary spare time, she also serves as the blue-haired President of the Cisco Writers Club. In 2016, she was awarded first place in the FenCon Short Story Contest, third place in the Southern Writers Magazine Short Story Con¬test, fifth place in the Children's/Young Adult category for the 85th Annual Writer's Digest Writing Competition, and selected as a 2016 Pitch Slam! finalist. More recently, she accepted novel contracts with Clean Reads Press and Liberty Island Media. She also moonlights as an acquisitions editor for The Crossover Alliance.
D.A. Schneider is the author of the best selling novel Ghost Hunter Z.
Connect with Schneider on Twitter @derekschndr2
Matthew Tanous is a software developer and anarcho-capitalist working in his spare time on ways to spread the world of liberty, both through the written word to educate and inspire, as well as discussing technology designed to assist in circumventing unjust state edicts and help people to truly be free through the Facebook page Coding Anarchy.
Connect with Matt on Twitter @CodingAnarchy
Jakob Morris: I'm just a man trying to be a not so starving artist/writer. I've grown up with all kinds of hobbies from video games, to tabletop roleplaying games, to comics. I've always been drawn to fantasy and science fiction, (and lengthy economic tomes,) and I would hide in the back of my school library with a book that would take me away on an adventure. Now I use my time spent in the creative field to create stories in the mediums I have enjoyed all my life. If you would like to keep abreast of what I am working on in the future you can follow me on my twitter or minds account.
Twitter: @Artemis_Vale
Minds: @Gregor_Mortem
Ronel Janse van Vuuren is the author of New Adult, Young Adult and children's fiction filled with mythology and folklore. In 2016 she won Fiction Writer of the Year for her Afrikaans stories on the writing platform INK: Skryf in Afrikaans. In 2017 her stories were published in anthologies such as Inkspraak and Cinderella Reimagined.
Ronel can be found arguing with her characters, researching folklore for her newest story or playing with her Rottweilers when she's not actually writing. You can find out more about her and her writing on her blog Ronel the Mythmaker.
NB Williams has a problem sticking to one subject. She's written across platforms and genres, with work appearing in the Huffington Post, Center for Digital Ethics, DaCunha, and other magazines. She's the author of supernatural suspense novella Salt in the Blood and twisted short story collection Bent as well as best-selling nonfiction title One Size Does Not Fit All: Stress Management. Her current project is a viking-centered novel you can preview at www.nbwilliamsbooks.com.
She lives in a shipping container home in the beautiful Texas Hill Country with her husband, two dogs, and ten hives of bees, although the bees must stay outside. In her spare time, she tweets about writing @williamsbnikki and helps writers find their voices at www.gottabeewriting.com.
Blake Smith doesn't know what she wants to be when she grows up. In the meantime, she's a fantasy and historical fiction author, horse mom, and cat magnet, in between playing polo, gardening, and pretending to cook. She resides in Connecticut.
Find her books on Amazon, or get announcements through the Facebook group Books by Blake Smith.
Heather Biedermann is a librarian by day and a crime-fighting author by night. A Viking at heart, Heather travels the world looking for adventure and has often been said to be up to some sort of shenanigans. She advises you to avoid her home state of Minnesota as there are only two seasons: Winter Season and Giant Mosquito Season. Nevertheless, Heather is made of tough Nordic stock, and lives there with her giant of a husband and two naughty cats.
Lela Markham is an Alaska novelist raised in a house of books who told stories almost as soon as she could talk. If you write them down, it's not considered lying. When she's not writing speculative fiction or rabble-rousing on liberty issues on her blog, she can often be found wandering through the woods in search of dragons … uh, er, bears … in the company of her adventuresome husband and two fearless offspring and assorted, occasionally terrified, friends.
After seventeen years as a service writer in the family auto repair business, G.R. Lyons walked away from steady employment to pursue a passion for writing fiction. Focusing on libertarian themes woven through a fictional world that combines science fiction, fantasy, and the paranormal, Lyons's Shifting Isles series continues to grow, with thirteen novels currently self-published and at least twenty more planned. When not writing, Lyons can be found buried beneath the endless TBR pile.
www.grlyonsauthor.com
Need a Griffin for hire? Visit Talonfire's website at http://talonfire.com/. His stories come from Bob Miller, whose byline has appeared in Starlog, Comics Scene, Animation Magazine, and the online Animation World and Animation Scoop. Bob has been involved in animation for over two decades as a writer, character animator, special effects animator and storyboard artist, with two Emmy Awards for his storyboard work on The Simpsons. His website is http://wrmilleronline.com/.
Talonfire, Griffin for Hire is © 2017 W.R. Miller.
Cara Schulz is a journalist and author living in Minnesota. She has previously written for PAGAN+politics, PNC-Minnesota, and Patheos. Her work has appeared in several books by Bibliotheca Alexandrina and she's the author of Martinis & Marshmallows: A Field Guide to Luxury Tent Camping and (Almost) Foolproof Mead Making. Currently, she's a senior correspondent for The Wild Hunt, a news organization serving the Pagan, Heathen, and polytheist communities.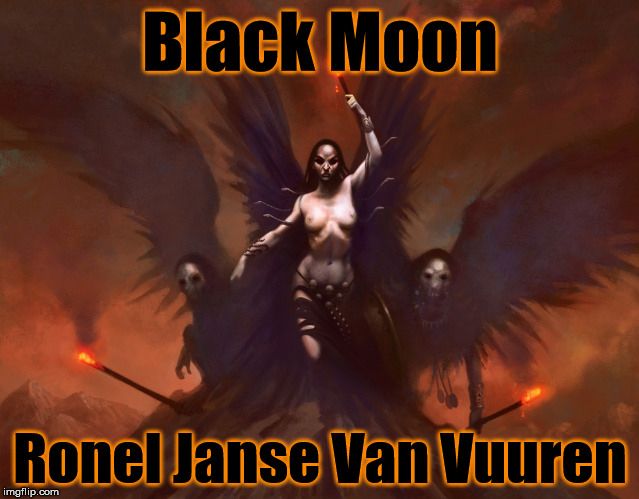 Well, that's my story!
Emma heroically saves her classmates and is chosen to become a Valkyrie instead of being welcomed as a hero in Valhalla. She soon learns that Valkyries and Furies are in an eternal battle over the souls of the fallen – and that it isn't just the good guys who get to be heroes in the afterlife.
On the night of the first Black Moon since she became a Valkyrie, Emma is lost to the Dark Light when fellow Valkyries abandon her during a mission. She has to find herself or stay with the Furies in Hades forever.
Go ahead and read them all — I'm sure you'll love it.
Any questions for the authors?
Sign up for my newsletter and receive a free ebook. I won't share your information and I'll only email you once a month with updates on new releases, special offers, and a bit of news.