Or: a writing update.
As you might know, I started a huge project in July with an early October deadline. Writing an entire book from scratch, rewriting, editing and proofreading it in three months is quite exhausting. But I did it. The premise changed a lot in that time and so did the stories. It's only 31k, but as everyone who's ever worked on an anthology of their own short stories knows, it's a hard number to reach with perfection.
Yeah, I'm sure exhaustion is probably making me think it's perfect instead of still searching for things that could be wrong. But the deadline has long since come and gone, so there's no point in worrying about it anymore.
I'll tell you all about what happened to that anthology and everything else from last night's INK prestige gala evening (4th November) next Sunday. And I'll include photos 😉
So, after I finished this project in Afrikaans, I finally got to the point where my mind was humming blissfully in two languages. I decided to finish translating The Adventures of Saphira the Faery Dog – so I did it and published them all on Wattpad. I also finished translating the Tales of the Onyx Labyrinth, which I'll publish throughout next year on both INK and Wattpad.
In between I did a bit of rewriting on my novel, wrote blog posts and read a couple of good and sometimes irritating novels (check out my Goodreads reviews).
That was October.
If you would like it in word count instead of projects completed:
INK project writing/rewriting/editing: 31K
The Adventures of Saphira the Faery Dog: 15K
Tales of the Onyx Labyrinth: 37K
Rewrites: 10K
Blog posts: 7K
Reviews: 2K
Yeah, I'm sure you get why I'm not doing NaNoWriMo this year.
On a serious note: I saw that a lot of writers are teeming with anticipation for this year's NaNo. A lot of blog posts and comments are about "winning" NaNo (writing 50K in a month) or even doing a double NaNo (100K). Both are quite do-able. I've even seen writers do a triple NaNo (150K) – though that does make me worry about the novel they're writing.
Why? A double NaNo – if you're writing YA – is already double the word count of contemporary novels and about 30K over the norm for fantasy (unless it's series). Which means you've written a lot of backstory, character development scenes, world building scenes and even filler scenes that your novel doesn't really need. But that's okay – the art of writing is in the rewriting. This is only a first draft.
Only… a lot of writers leave it at that. They were only chasing the word count. Some even get angry when you suggest that some scenes are unnecessary to the story. They'd worked so hard to achieve that giant word count, why am I trying to take that away?
I'm not. I just think that as you write your novel (or whatever your project is) you should think about more than just reaching an arbitrary number. Writing that novel is about breathing life into a story you've been dreaming of for a while – so writing it should be about staying true to the story and its characters, not chasing numbers.
As an incentive, think of all the words you'll have to cut during editing if you wrote a lot of filler scenes, used overused words and too many adjectives. Wouldn't your time be better spent by writing the best story you can, instead of the longest story you can?
Anyhow, that's just my two cents from the editing and rewriting cave.
What am I writing in November?
I'm rewriting my novel. Still. Because you have to rewrite what you wrote – a lot.
Exactly.
As I stare at the cute desk tidy a friend had given me for my birthday, I can't help but cringe at the thought of all the dust and grime gathering in the homes of writers this November.
We all know that NaNoWriMo brings out the scariest parts of writers – leaving dusting and good manners for December. But it's for a good cause. They're writing their novels. They're taking time for their craft. And that's a hard thing to do.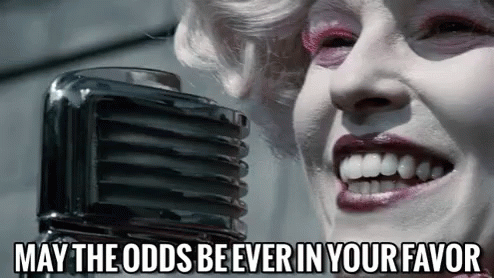 Are you participating in NaNoWriMo? How are you faring with your writing? Are the dust bunnies chasing you already or have you compelled someone else to clean?
Sign up for my newsletter and receive a free ebook. I won't share your information and I'll only email you once a month with updates on new releases, special offers, and a bit of news.