Tags
#FolkloreThursday, behind the scenes of writing, focus, JK Rowling, Kristen Lamb, Muse, my writing, Publishing, Rachel Thompson, Ronel Janse van Vuuren, Stories on Scrolls, Theresa Barker, Wattpad, Writer to Writer, Writer's Gambit, writing, writing update
When I planned what I'll be publishing on the blog this month, a writing update didn't form part of it. Mostly because I didn't feel like I've accomplished much since I've set out my goals in January.
But then I realised that I wasn't being too kind to myself, I wasn't celebrating the small stuff, and I wasn't appreciating every moment.
I planned to publish a short story about Faerie today, but I pushed it to somewhere in June (it'll pick up where my A-Z stories about Faerie stopped).
Theresa Barker started another one of her brilliant projects at the beginning of May and I decided to join in. #productivewriter
The point, at the beginning, was to stop having zero days.
At first I was stymied. I write every day. Yet my rewriting of my trilogy doesn't seem to be going anywhere. Maybe because I don't like tearing a story apart and reworking it…
So my "write every day" was specifically aimed at my trilogy. Sure, I had other things I had to write too (like my awesome Tulips of Death and Life I wrote for the Fantasy Community prompt on Wattpad) and we all have admin duties and other things we have to do in a day. I took it slow. I didn't want burnout (I'm still recovering, hey it took a long time to get to the edge and it'll take a long time to get back to a healthy place) to take control again.
But I did it. I figured out the dual timelines (very important when you write about ancient curses… Whoops! Shouldn't have told you that!), the problem I've been having with the various love-interests got resolved, something weird about how I wanted to change the titles to match the new themes of the trilogy jumped out at me, and all the folklore finally fell into place for the story.
I even have secret story boards for everything on Pinterest.
Now to other writing stuff:
In the last couple of months, I've learned how to do interviews. I had one with two lovely authors about Patreon in February (you can read Carin and Misha's thoughts on the platform here) and another with most of the authors of the Hero Lost anthology at the beginning of May (you can get a sneak peek into the minds of the authors of the Mysteries of Death and Life here). And next week there'll be another interview on the blog!
In April I had a guest post on the Writer's Gambit about genre. It was so great of Juneta to host me.
And in May I had a guest post on the Folklore Thursday website about the folklore of zombies. Zombies: Through Folklore, Film and Fiction. Quite a heady experience writing about those fearing being enthralled forever.
And I had another guest post published in May on Writer to Writer: The Art of Writing Explained. I had 26 likes by the time it was live for twelve hours…
Two of my Afrikaans stories were published in an anthology by INK. (We'll talk about that in a different post, but check it out on my Accolades page.)
And I found out something about the Cinderella-anthology-project that makes me giddy with happiness… Though I'll share all the details nearer to publication of the e-zine and anthology.
I've investigated a couple of tools for writers and now I know what will work for me and what won't.
I learned what it takes to give a good critique.
I've figured out that it takes a lot of writing to become a good writer.
I now know how to optimise Twitter by using various features, including TweetDeck.
I learned what the Perks of Patreon are through the experiences of two writer-friends.
Though Patreon looks amazing, though my writing friends find it beneficial, though everything I know says I should join up, I have this awful pit in my stomach each time I think about doing it. So instead of making myself sick trying to do everything, I'll put the folder on Patreon on the "Maybe" pile to revisit on a later date.
Book Genre Jargon became a lot clearer.
And got rewritten as a guest post (as mentioned above).
I wondered whether having a blog is really such a good idea for an author and realised that it is.
I had an amazing time reworking a story and finding that spark that fuels writing about Faerie. 
I did the A-Z Challenge – I survived the A-Z Challenge – and made a lot of new writing-friends.
I was nominated for another Liebster blog award – it always makes one feel "hey, I'm doing this thing right".  And another! I got nominated for the Mystery Blogger award twice.
I shared my tips on using Wattpad, after realising that I do actually know what I'm doing on that platform.
Oh… and I realised that even though I like to join groups for the long haul, it isn't always possible. And when things go in a direction that I don't agree with, I have to cut all ties.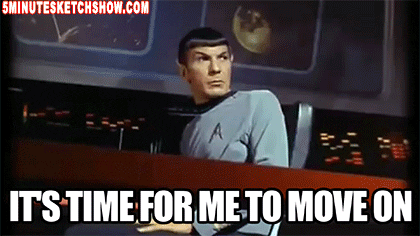 I started a couple of new Wattpad projects.
All my flash fiction that I publish on Tuesdays on the blog is now available on Wattpad. (I update it weekly.)
I've also started a new Origin of the Fae book on Wattpad. Basically it's just the Origin of the Fae page here on the blog divided into chapters for each Fae. It makes it easier to share on Pinterest – where I'm creating a board about the origin and folklore of each creature.
The new Wattpad projects is a nice way to showcase things from the blog on another platform. And doing so has actually been good for blog too – more traffic has been sent to Ronel the Mythmaker because of the new projects.
Part of my new projects on Wattpad is to translate the Tales of the Onyx Labyrinth  into Afrikaans. With just one chapter, Verhale van die Oniks Labirint became #1 in Fantasy for over a week.
I've also started to blog about the world of the Onyx Labyrinth – the first posts appeared in April as I tried a bit of world-building. It paid off: people found out about my project and followed me on Wattpad because they actually like the story.
I'm planning on doing at least one world-building post a month.
Wow, I've been busy!
And that with taking weekends off. *Gasp!* It's actually good for me and makes me more productive during the week. Taking care of me and not working a million hours a week really pays off.
I did look into that with Loafing is Lekker and A Writer's Zen during the A-Z…
Mmm… I thought I'd done more. *shrugs* I did send stories to lit mags, competitions and other venues – I should take a look if I've gotten any replies (apart from a very nice personal letter from the editor of a magazine about a story I'd sent them – personalised letters are sooo much better than form rejections).
You might be asking how I was able to do this in such a short time, burnout and all. (Please stop yammering on about burnout, Ronel! We get it. Writers overwork themselves and just keep on doing it without complaint.)
Easy: I read on Rachel Thompson's blog that her watchword for the year is FOCUS. I even followed her Pinterest board dedicated to this. And whenever that awful anxiety wants to cripple me and stop me from being awesome, I just think: focus.
Not the language I usually use on the blog, but putting it into flowery words won't have the same effect.
I also finally caught up on all of my favourite blogs. I read on Kristen Lamb's blog that the secret to success is to get rid of everything that damages the Muse. Guarding the Muse's energy is the single largest secret to success. Not that I loaded all the emotional vampires and the to-do lists of things not relating to my writing onto a truck and sent them to Namibia or somewhere equally arid, I just prioritised. No, I cannot quickly go for coffee at eleven – I'm working. No, I cannot supervise the plumbers at an unknown time in the day – make an appointment, I'm working.
Though I had to endure a few grumbles, pleas and angry glares, I got through it. Setting boundaries is difficult for most writers I know, I'm no exception, but not being constantly interrupted while writing means that I can stay in the zone and write everything I need to.
Now the only alarms are set for when I have to take a lunch break… or take a walk.
How do you stay focused on your writing? What have you accomplished in the last couple of months? Do you forget to celebrate accomplishments – no matter how big or small? Are you a productive writer?
Sign up for my newsletter and receive a free ebook. I won't share your information and I'll only email you once a month with updates on new releases, special offers, and a bit of news.