A while back a writer-friend asked how Wattpad works and if it's even worthwhile to add to one's author platform.
I referred her to my post from last August: 9 Reasons Why Wattpad is Good for Your Writing.
Basically that post is all about practising your writing – a lot – to become a better writer. No matter which writing platform you choose to use.
But she wanted to know about Wattpad specifically.
I hedged a little. What do I know about Wattpad?
So in April I posted this as part of my Social Media Success post:
If you're like most writers, you only see that novel that wants to get out of you. You eat, breathe and sleep that novel. Nothing short of finishing that novel, polishing it to perfection and having it traditionally published with adoring fans fawning over it will ever be good enough.
But as we all know, there are several paths to the road of being a published author. The one thing they all have in common: great writing.
And how do we get to the point of being great writers? We write. A lot.
Whether that's by joining a writing community like Wattpad (I already told you my nine reasons for doing so) or one like Writing.com which focuses more on critiques (I've covered how to give a good one) or a writing community that only works in one language like INK: Skryf in Afrikaans (I've shared how awesome that's been for me) or even one where you get paid to write like on Patreon (read the interview with two awesome authors using this platform to get a handle on how it works), it doesn't really matter how. It only matters that you do. Writing more and getting other writers to tell you what's working and what isn't, is the only way to grow.
No matter what you decide to do, your profile must stand out.
For example, to make your Wattpad page stand out: a proper bio piece, links to your other social media networks (it has to be the full URL if you're going to mention it in your about piece), a cool header, your profile pic, and a reading list. This makes your profile interesting even without your current WIP.
Don't believe me (even after all those cool links), check out my Wattpad, Writing.com and INK profiles. Perhaps it'll inspire you…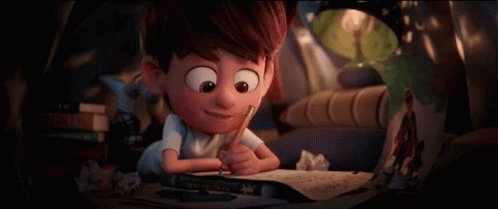 Not really about Wattpad, is it?
I thought hard and long about it, made a lot of notes, doubted my expertise on the matter (after all, I only use a small part of that huge network) and finally decided that maybe I don't know everything, but what I do know might help others.
Let's start with why you want to use Wattpad.
For me, it's about sharing stories as I try out new writing techniques. Being part of the Fantasy Community is a great way to interact with like-minded writers and get feedback on my writing.
Check out this cool badge on my Stories on Scrolls book.
I try to take part in a Fantasy Community prompt competition once a month, writing new stories for (mostly) my Stories on Scrolls collection. I've tried first person narrator, omniscient narrator and – my favourite – limited third person narrator. I've tried various fantasy sub-genres too… and figured out that I simply love writing dark fantasy.
Though a lot of people will tell you to join clubs, this is the closest I've gotten. If you have more time available than I do, feel free to check out the clubs and communities (and tell us in the comments which ones work for you and why!).
Back to the story.
You write your story, whether that means chapter by chapter or whatever your method is. You proofread and edit until you're happy with it. That means your grammar, spelling, typos, and other issues are sorted out: no-one wants to wade through your hastily written first draft filled with draughts, typos and sticky plotholes.
Then you decide how frequently you want to post a new part of your story.
Some people will tell you to update every other day to get your book a lot of algorithm love. Or only on Friday afternoons (my Friday in South Africa or someone else's Friday in the Pacific Northwest?).
I've tried the Friday-thing. I've tried the every-other-day-thing. I've tried the posting-every-day-thing.
What works?
The right tags for your story.
Tags? Telling people what your story is about in a word or phrase (e.g. #darkfantasy).
Make sure that you know the genre of your book. It doesn't help anyone if you send someone to read a dark fantasy story and it's actually chick-lit.
Updating your story every day or every other day is great – I've had books climb the charts that way. (They had the right tags.) But once a month is fine too – as long as your readers know when to expect a new story (put that as part of your blurb or in your bio).
I've heard the whole disagreement about front covers for your books. Some people pay professionals to do it. Others get the artsy folk in the Café to help them – for credit in the blurb of the book or something like that. Some people use a program like Canva. (Though that sounds like another program that I'll have to learn how to use, taking away from my writing-time…)
Me? I get a free pic on Pixabay, Morguefile, Unsplash or another of those friendly free for commercial use sites. Using Microsoft Word, I add my title and other fun stuff to the cover. Then I take a screenshot, change things a little in Paint, and finally put the PNG file through Format Factory to get an appropriate sized JPEG and upload the nice cover to my new story folder on Wattpad. Voila! (I use roughly the same method to add pretty titled pics on the blog too…)
And though, compared to other covers, it doesn't always look professional, I'm happy with them. Because, compared to my favourite books in the brick-and-mortar bookstore, my stories on Wattpad aren't ready to be compared with professional work. (Well, once I've rewritten them and had them professionally edited, then we'll do that comparison. So why pour money into a cover that's only a "working cover" (like a "working title") that might change once the venue changes?)
You can always check out Leslie's Graphics for Beginners she shared during the #AuthorToolboxBlogHop last week for more about how to create graphics and covers.
Or Caroliena's break-down of covers she shared during the #AuthorToolboxBlogHop last week.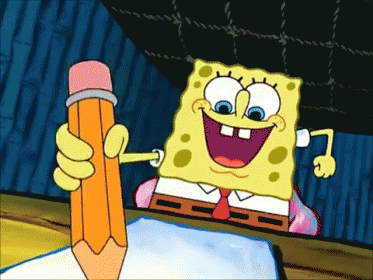 Oh, with each new chapter I'll add a picture at the top. It just makes it prettier when I add it to a Pinterest board. (Yes, I have a Pinterest board dedicated to each of my books on Wattpad.)
Every time I read a story, I vote on it. (It's easy: just press the star icon.) Not only does it remind me where I've left off in a book, it also tells the author that I've read it. (Maybe that's just what they need that day to keep writing…)
I also try to comment on every story I read. As a writer, I can tell you what I've liked about the story or if there's a little something that's bothering me (like using "endower" instead of "endeavour" because spellcheck decided on that).
Commenting doesn't have to be a place only for Trolls. I've heard the horror stories of people leaving gross emojis or horrible comments on stories. And though the closest I've gotten to a horrible comment is someone telling me I need to edit – while their own comment is riddled with typos and spelling errors – I've thanked them for reading and commenting. Maybe because I've learned a long time ago that meeting ignorance and intolerance with kindness and good manners confuses the hell out of people… *shrugs* I'm a complicated woman.
I always answer comments. I feel that if someone had taken the time to read and comment on my story, it's only polite to answer them. Especially if they've offered advice. Of course I've ran into people who ignore my comments and advice – it's a free world. If a tad rude…
Now why do people covet votes and comments? Even asking at the end of a chapter for people to vote and comment (as do I)?
To get to the top of the Charts.
The "what's hot?" charts for each genre is where people searching for a new read hang out. I've had stories with a #1 in Fantasy beneath them… The top 1000 in each category gets ranked up to number one. People read the first chapter (reason chapter one has a lot of views) and either continue reading (adding the story to reading lists and their library) or they move on. Point is: getting on the chart is good for your story (and probably your other stories too).
Climbing the charts is all based on votes, reads and comments. So get your tags, updating schedule, genre, grammar and all that other stuff sorted out and see where you can end up. That's how people measure success on Wattpad.
Being on Wattpad isn't just about getting your work read. It's about reading other stories too. That's why a reading list is so important. It shows people that you've actually taken time to read the work of other Wattpadians. You can have several reading lists (you can customise them when you're on your profile or when adding a new story to a list).
And if you can, translate your stories… It's a good way to practise your writing skills in all the languages you can write in. (It's my Afrikaans stories that have made it to #1 in Fantasy, BTW.)
Still, the most important thing about Wattpad is writing a good story and having fun while doing so.
Other things you might want to know:
The other day I learned that I'm on a list of "Adult Wattpad Users". It came as a bit of a shock. No, I know exactly how old I am (most of the time), so that's not the issue. What did confuse me was how big the divide on Wattpad can be – thus far I've steered clear of unnecessary wars. I don't have a "teenagers are rude, adults are good" attitude when I'm on Wattpad – after all, I write for teenagers and spend most of my time with my teenaged characters. (Oh look, another Animal Farm reference.)
I've had an equal amount of teenagers and supposed adults ignore my comments on their stories. And no: I have no idea what your age is when I choose to read your story, I just know that the premise intrigued me.
I know I'm probably considered rude: when my internet is down or my service provider decides to send all my emails into the ether, I cannot answer Private Messages (PMs) or comments and sometimes Wattpad eats my messages too (though rarely).
I don't sweat the small stuff. After all, my goal is to be a hybrid author (traditionally and self-published) one day. Wattpad isn't the beginning and the end of my world – it's a place where I share stories, try out new writing techniques and make friends who are also interested in fantasy.
There are a few books on Wattpad success you can check out on Wattpad:
"Wattpad Fantasy Writer's Advice" 
And my favourite: "How to get to #1 on Wattpad – Hints and Tips" 
Getting it right is a big secret…
Well, that's all I know. I think. I'm sure there are a lot of other ways to use Wattpad. And I'm sure that what works for me, won't necessarily work for you.
Do you use Wattpad? How have you experienced the platform? Any advice about using Wattpad you'd like to share?
Sign up for my newsletter and receive a free ebook. I won't share your information and I'll only email you once a month with updates on new releases, special offers, and a bit of news.