Tags
#AtoZChallenge, A-Z Blogging Challenge, animals, animals in stories, Avatar, Beauty and the Beast, Beethoven, Brakanjan, Cats, Cinderella, Dogs, Dragons, Harry Potter, Harry Potter and the Prisoner of Azkaban, Iron Fey, Merlin, pets, Rottweilers, Secret of Moonacre, Tangled, The Adventures of Saphira the Faery Dog, writing, writing tips
R is for Rottweiler
Regular readers know that my life revolves around my Rottweilers and how broken I can be when one of them leaves me forever.
My Rottweilers feature in my writing, especially Saphira who has her own series…
All of my favourite stories have animals in them. They're not all able to talk, but their sheer presence and relationship to the main character (MC) makes them essential to the story and unforgettable.
There are a few stories that only feature an animal's story (like Eight Below), but mostly I prefer something that's less of a tearjerker. Like Brakanjan…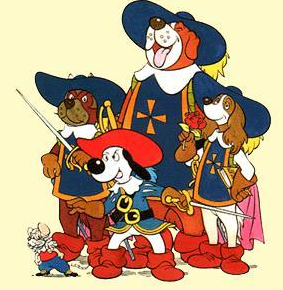 Animals in movies and television:
Animals in Cinderella (original Disney version): they are her only friends and go out of their way to save her from the cruel fate her stepmother has planned for her.
Dog/lion in Secret of Moonacre protects the Moon Princess with his own life.
The chameleon and the horse in Tangled brings a bit of magic (the friendship kind) into the lives of both the princess and the thief. Without these animals the humans' lives would've been very empty – and death would've been inevitable without their intervention.
Without the horse in Beauty and the Beast (original Disney version), Belle would've been alone in a new world (the cursed castle of the Beast) without anything tangible from her old life to remind her who she is. (No, an inanimate object wouldn't have caused her to be all warm and fuzzy.)
The Dragon in Merlin guides the young Warlock and understands him in ways that others who had to learn magic just doesn't. Without the Dragon, Merlin wouldn't have known his destiny or had adequate guidance to get there.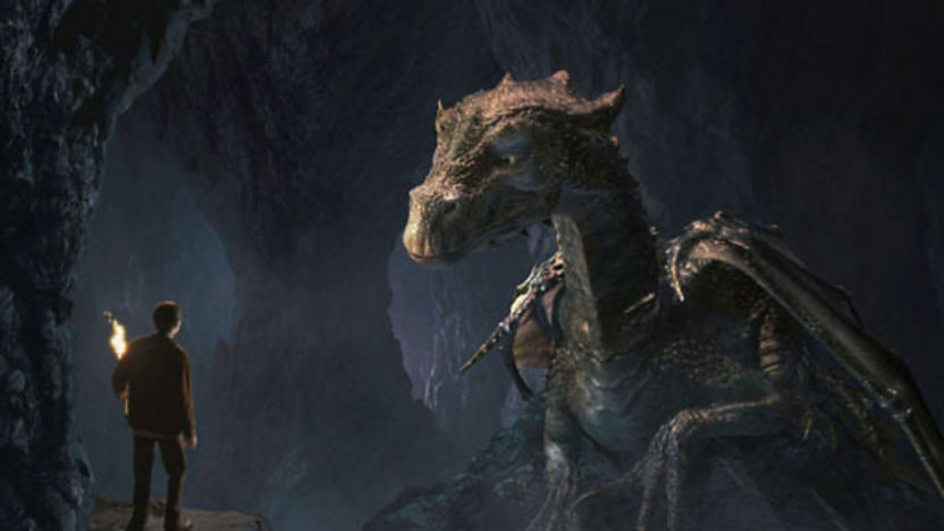 I saw a cute movie the other day where the humans thought that the dog was untrainable and probably a little crazy – but when the plane the children were on crashed in the wilderness, the dog kept them safe, fed and warm through the days it took the search party to finally find them. Turns out he only needed to be outdoors a bit more and have a purpose – they're his humans and he won't let anything bad happen to them. I just wish I can remember the movie's name…
There are other stories about dogs teaching families something new about themselves and make them better people – that's why the Beethoven movies have been popular for decades.
Even in Avatar it's the MC's relationship with the big scary bird-thing that brings them victory… Though I'm sure having a pet wanting to eat you isn't everyone's idea of the perfect relationship 😉
Animals in books:
Grimalkin the cat in the Iron Fey series by Julie Kagawa helps the MC through her trials as a new fey, though he has his own reasons for helping.
In Harry Potter and the Prisoner of Azkaban by JK Rowling Hermoine's cat Crookshanks immediately knows that there is someone in his owner's life who cannot be trusted and he does his best to save her and her friends, even if they don't realise it at the time.
I know that animals in books are popular: on Wattpad my series *The Adventures of Saphira the Faery Dog is still in the top ten of what's hot in fantasy (as it's been since August). The feedback I've received on her stories have all been favourable – everyone loves Saphira.
*The Afrikaans version.
Animals aren't only limited to Fantasy – they can play a big part in women's fiction too. I'm sure you can think of many books where the MC's relationship with her dog/cat/budgie/horse kept her sane in a new situation. I can think of a few Danielle Steel novels that fit the description.
The story doesn't have to revolve around the relationship between animal and human.
There are animals that are just there because the MC's life would be incomplete without them (e.g. chickens and other farm animals in Belle's backyard) – though they do nothing to add to the story or move the plot forward, they cannot be removed without altering the feel of the story. (Imagine Belle talking/singing to flowers instead…)
What about you: do you like stories featuring animals? Any you'd recommend? Have you written a character based on a beloved pet? Check out my Pinterest board about Rottweilers for a dash of cute in your day. 
Sign up for my newsletter and receive a free ebook. I won't share your information and I'll only email you once a month with updates on new releases, special offers, and a bit of news.