Tags
Anne R Allen, behind the scenes of writing, character, Cracked Flash Fiction Competition, critique, critique groups, flash fiction, INK Skryf in Afrikaans, Kurt Vonnegut, planning a novel, Richard Branson, short stories, Stories on Scrolls, Tales of the Onyx Labyrinth, Wattpad, writing, writing courses, writing tips, writing.com
Write.
That's the answer. To do anything better, you have to do it. You want to complete the Cape Argus? You need a coach to help you get the basics right. You have to ride your bike. A lot. You have to practise. You have to build your strength, endurance and confidence. That's the only way you can tackle that mountain-route.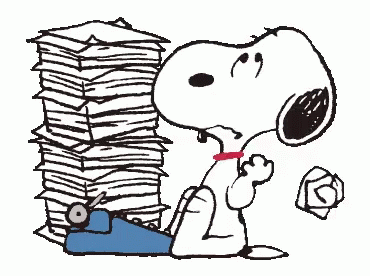 The same goes for writing.
There are a lot of writing courses out there to get the basics right. Doing a course every now and then to sharpen your skills is a good idea (there are so many, do different ones). I did one in 2016 and it was awesome.
You want to write great flash fiction? Go and practise. Take part in competitions. The best way for you to write better flash fiction is to do it regularly, have a prompt and a deadline, the incentive of competing against others gives you motive to do it, and possibly get feedback on it. Cracked Flash Fiction Competition is a great example of this. Every Saturday a prompt is published and writers have 24 hours to write and publish their flash fiction. And you know you have to be one of the first to publish your story – it's another way of showing your commitment. Well, it works for me 😉 On Wednesday the winners are announced on the site and on Twitter. It's a great way to show off your skills (and get your name out there).
You want to write great short stories? Go and practise. There are numerous writing platforms out there. Pick one (or two) and publish a short story there at least once a month. On most of these writing platforms your readers (some of them fellow writers) will comment on your story: telling you what they loved and why they loved it, what didn't work and why, and sometimes they'll just tell you they liked it. But even just seeing how many views your story had can be encouraging. And the best part is: you read and write a lot more than you would if you were only taking part in competitions. Oh, most writing platforms have competitions for you to take part in. So go and write!
Personally, I use Wattpad, INK and writing.com to showcase my short stories. My favourite series to write new creatures into are Tales of the Onyx Labyrinth and Stories on Scrolls.
You can always join a critique group. This is a great way to get feedback on your writing and to see what works in the stories of others. Though, check out what Anne R Allen has to say about them and other things you can do to derail your writing.
Never take advice unless it resonates with you. If you get feedback and think, "I knew there was something wrong in that scene, but I never knew what it was"—then you've got a helpful critique. If you feel like you've been sucker-punched and devalued, run. Not all groups are created equal.
Whether you meet in person or online, good writing groups can provide information and support. They can give sympathy through the rough patches and help celebrate your successes. They also provide a network that might be all-important to your career.
A group I highly recommend is Alex J. Cavanaugh's Insecure Writers Support Group.
Kristen Lamb's "WANA tribe" (We Are Not Alone) is also a safe online community where writers can find mutual support.
CritiqueCircle.com offers many different groups in a variety of genres, with the extra benefit of critiques. There are also great writers groups on Facebook and Google Plus and in forums all over the Web.
National organizations with local chapters like RWA, SCBWI, and Sisters in Crime can also provide up-to-date industry information as well as support. Some also offer online and in-person critique groups.
But remember these groups do not have all the answers, and amateur writing groups can often result in the blind leading the blind.
If you're participating in a critique group, it's wise to invest in a couple of good writing books or a vetted, solid writing course as well.
You want to write and publish a novel? That's easy. Really, it is. Go and write it. Plot it. Plan it. Rewrite it. Have insane conversations with your characters in public. Argue with your characters over dinner – or on a date. Alienate everyone you know because you're rewriting a break-up scene and you're overly emotional and they just don't get it.
(Well, boo-hoo for them. Having a writer in your life is the most exciting thing imaginable: you never know their mood because nothing in the real world is actually affecting them; they're always trying new things so they can better understand their characters; you always know where they physically are – though they might be on Planet Vegeta fighting the rebel scum. People with writers in their lives are never bored.)
Writing a novel is like competing in the Cape Argus: it's emotionally and physically exhausting, it takes a long time, crying is unavoidable, self-doubt threatens to destroy all your hard work, life always wants to get in the way of finishing, and success is the accumulation of years of hard work.
But you know what? The payoff for sticking with it is completely worth it. And if it isn't? Well, then you're not meant to be a writer. Go do something where the end result is worth the effort. You'll be happy(ish). At least you won't have the problem of having voices in your head and thinking it's normal…
If you don't make the effort, you won't reach your goal. So take the first step. There will be many challenges. You might get knocked back – but in the end you will make it. – Richard Branson
What about you, fellow scriveners: have you reached the point of thinking a lot is normal that non-writers think is cause for worry? How's your writing going? Are you doing all you can to make it to the finish line?
Sign up for my newsletter and receive a free ebook. I won't share your information and I'll only email you once a month with updates on new releases, special offers, and a bit of news.