Tags
antagonists, backstory, behind the scenes of writing, elevator pitch, genre, JoziWrimo, NaNoPrep, NaNoWriMo, planning a novel, rewriting, structure, Wattpad, worldbuilding, write a novel in 30 days, writing, writing a first draft, writing tips
We all know what October means: NaNoWriMo prep season. (Even if I'm a week late.)
If you don't know, NaNoWriMo happens in November: writers commit to writing at least 50,000 words of their novel (I did a double-NaNo last year). It's a great way to quickly get a first draft down with the encouragement of other writers (word sprints, seeing who writes the most in a day, words of support when plot-holes loom, etc.). NaNoPrep is that time in October you take to do a synopsis, backstory, etc. to make writing in November easier.
Alright, not everyone participates in NaNoWriMo. But the writing tips I'm sharing today can be used whenever you're getting ready to start a new novel (or rewrite an old one).
Rewriting
Martha Alderson suggests that one shake things up by starting at the end…
  Beginnings hook readers and endings create fans.
Top Ten Reasons for Writers to Start at the End of the Your Novel, Memoir, Screenplay:
Fresh start
Shakes things up
Pulls you out of your comfort zone
Forces you to move beyond the character's backstory into the real story
Key elements reveal themselves at the end
How to portray the character in the beginning emerges from how the character acts at the end
When you know how your story ends, you are better able to determine where to begin your story
Most writers write the beginning 100 times and are lucky if they write the climax even once
Writing the end seals the promise you can write from the beginning and get there
The climax becomes the beacon that guides you to finish
Sounds like an interesting approach if you are going to rewrite your novel.
Jeff VanderMeer suggests a different way to look at how you put your scenes and stories together. Check out his illustrated guide to electrify your rewriting process (in a good way).
Part of rewriting includes figuring out if you have the right amount of scenes and chapters. Not clear on what the difference is? Check out 7 Questions You Have about Scenes vs. Chapters.
But what if, like most who participate in NaNoWriMo, you are starting with a new novel?
Starting from Scratch
There's a lot you need to remember when you are starting a new project.
I like to ask myself these questions:
There are other ways to write, of course.
Some people will start with an idea and just run with it. This usually results in writer's block for me and others.
Finding structure in your story might help overcome this hurdle.
Then again, if you followed the steps I do… You don't have to (I'm not supreme ruler of the world. Yet. Mwah-ha-ha.).
You can write your story in three days from start to finish. Sounds a little scary, but worth a try if a month sounds too long for you…
As long as you have the following in your opening chapter, you should be fine.
A great opening paragraph.
A compelling character.
A strong voice.
A well-chosen starting point.
An authentic sense of place.
A burgeoning conflict.
A hook for your intended readership.
For what each point really means, check out 7 Key Elements to Include in your First Chapter.
Ruth Harris offers advice on how to get through the maze and get that first draft written.
However you do it, just write!
Dreams and Goals
Are you participating in NaNoWriMo to realise your writing dream or your writing goal?
Is there a difference? Yes.
A dream usually requires the help of others to come true. A goal is under your control, measurable, and quantifiable.
So, to achieve your writing goals with NaNoWriMo:
1) Decide on the date you plan to finish your manuscript (At the end of November?) and plan to publish. (Are you going to publish traditionally – hunting agents and preparing queries  – or are you going the self-publishing route? Remember: being a successful indie author is not just about writing, you also have to run a small business…)
2) Work backward from that date to determine how many words you need to write each day to achieve your writing goal and do a daily log-in on your calendar the word count you accomplish. (With NaNoWriMo, you already have a way to track your daily word count goals and using this prep time in October, you can have a plot and know how many words your novel requires.)
3) Your novel is finished. Yay! Now pursue your goal of publishing and keep track of each step in the process. Just make sure that you don't skip from finishing a first draft to the last step of just publishing it: there are a lot of steps in between.
There's a lot more to writing a book than I covered here, but I thought that starting a novel and rewriting it is the most important part of NaNoWriMo Prep season. And knowing your writing goals. Getting critique partners, beta readers and all the other fun stuff that happens after you finished your novel will have to be covered in a next post  😉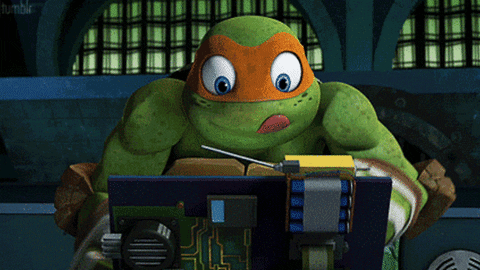 For those of you who prefer to be scared during October instead of doing scary prep work, check out my Fantasy Horror story I entered into the Fantasy Community's horror competition on Wattpad. For someone who seriously avoids the horror genre, I think I did pretty well. At least, I scared myself…
The Tree features a scraggly tree standing alone on a hillside, an iced-over wall with mysterious writing only the heroine can see, witches, vampires, werewolves, ghouls and a prison world where every night has a full moon.
Oh, if you're a JoziWrimo remember to check out your inbox: the space for the write-ins in November has plug points in the tables! There'll also be a couple of writing workshops in October 😉
You don't have to officially join NaNoWriMo to write – it's just for the support and encouragement a community can offer. Besides, getting swept up by everyone's enthusiasm is great for this time of year when lounging in the swimming pool over the hot weekends is much more alluring than wrestling with words.
I included a lot of links to helpful articles outside of this blog. I hope it helps you wherever you are on your writing journey. Feel free to browse the other articles on the blogs the links lead you to.
So, fellow scriveners: are you going to commit to your writing in October and November? If not, do you have valid excuses for ignoring your fictional friends? Do you write horror or something in the scary department? How do you do it?
Sign up for my newsletter and receive a free ebook. I won't share your information and I'll only email you once a month with updates on new releases, special offers, and a bit of news.