Some social media platforms are much easier to navigate than others. For months now, I've been trying to figure out Google+. Though I easily set up my Google+ profile, I still felt a little lost. For the most part it had felt like I was standing in a doorway, the world of Google+ in front of me and yet unreachable.
I'd joined writing communities the moment I signed up, yet I was unable to figure out how to really use it as a community. Though a huge community (with almost 10,000 members) were quite happy to spread the word of whatever I shared (the same type of content I share on Twitter, no personal blog posts), a community I had to ask to join (with fewer than a thousand members when I joined) continuously marked my posts as spam, even though it was the type of content they ask for and others regularly shared. The message from the owner was always: "read the pinned post about spam". I never did anything wrong (according to what I understood of the spam post for all Google+ communities – besides, Google would've immediately marked a post as spam if it were, a couple of posts on different days wouldn't just suddenly be marked as spam. Community members were marking my posts as spam. I even asked a social media expert what was going on, and she was as baffled as I.) Which leads to me to the confusing question: if only some people are allowed to share anything on a community, why call it a community at all? I've since stopped sharing anything with them: I had enough of cliques in high school (and in my writing; sometimes being a YA writer is exhausting).
So what's the point?
SEO. Sharing my blog posts publicly on my Google+ profile makes sure that if you search, for example, "black dogs" all the posts from my blog will come up on my Google+ page and lead you back to my blog.
As for communities: I've since joined a new community for YA writers (we're around 35 members and growing). It's everything I'd hope a writing community on Google+ to be: we're helping each other with our writing problems; sharing advice from other blogs; inspiring picture quotes are posted; if necessary, you can role-play characters with others to figure out what's wrong in your story; we read and comment on each other's stories (usually on Wattpad); we follow each other's accounts; if someone helps you (by sharing what books they're reading, advice on writing, telling you not to give up), you thank them. Oh, and no-one's marking my helpful posts (from other blogs) as spam. Or trying to get me to buy their books like I'm a brainless minion.
So the lesson here: Google+ is a lot like high school. It's absolutely necessary if you want to be successful (SEO). And you have to find your tribe with a lot of trial and error (and feelings of helpless frustration when you get labelled as something you're not – "spammer"). I probably could've fit in with the popular kids if I was willing to play their game, but with so many choices out there, why would I ever waste time (again) on people who don't appreciate me for who I am?
Now for the techie parts.
To boost Google+ engagement, follow this five step formula:
Bold headline
Persuasive sub headline
Compelling content
Specific call to action
Eye-catching image
To read the specifics of each step, go to http://rebekahradice.com/boost-google-plus-engagement/
Here are tips to get your post to stand out:
If you want certain words to stand out, click the star key (*) at the beginning and end of the phrase you want to make bold.
If you want to italicize a phrase, use the underline key (_) before and after your designated phrase.
If you want a strikethrough on a word, include a hyphen (-) before and after the word.
As I mentioned earlier, Google+ is amazing for SEO. Why? It's a key component in the Google ecosystem.
As Martin Shervington of Plus Your Business puts it:
"Google+ is thriving, especially for those who understand it is an eco-system that extends beyond the platform itself."
Google+ can be a powerful social and marketing tool if leveraged correctly.
Follow these steps to generate massive exposure with Google+:
Optimise your profile.
Write great content.
Manage contacts.
Join niche specific communities.
Get visual.
Use Google+ Hangouts.
To read the specifics of each step, go to http://rebekahradice.com/use-google-plus-to-generate-massive-exposure/
How do you "manage" your contacts? It sounds suspiciously like something from a crime series… Or maybe I'm watching too many episodes of Person of Interest. Frances Caballo explains that it's not as shady as I thought:
Once you establish your circles and start adding people to them, you can share information specific to your circles.
For example, you would want to establish a circle of your readers. You would also want to establish a circle with the writers who support you and whom you support. That way, when you post information specific to writing, your readers might not be interested in that, but your writing contacts will.
Similarly, when you post information about reading or your books or contests you sponsor, your readers will want to know about that type of content that your colleagues might not.
Designating people into circles enables you to target specific content with specific contacts.
Still not sure that Google+ is for you?
"The potential for businesses and professionals is great – don't ever forget that this is from Google after all. Your activities on Google+ influence search results. I'd rather be a search engine trying to get social [than] a social site trying to get search." – Guy Kawasaki, author of What the Plus!
Social Times recently published a post on the ten biggest social networks worldwide. Google+ – on a worldwide basis – is the third top social media network.
While Google+ doesn't have 1 billion users, it has evolved into a platform that authors can't afford to ignore.
It makes sense that Google would love its own creations best, so if you want your readers to find you easily on the open Web and if you hope to improve your search engine optimization ratings so you can sell more books, grab a chair at the Google+ table now.
10 Google+ terms to know
Stream.
Share.
Circle.
Notifications.
Tag.
+1 button.
Chat.
Center Stage.
Hangout.
Community.
To read what each term means and get the 7 best practices to use on Google+, go to http://www.socialmediajustforwriters.com/just-for-writers-practical-tips-for-using-google/
Here's a recent screenshot of my Google+ profile.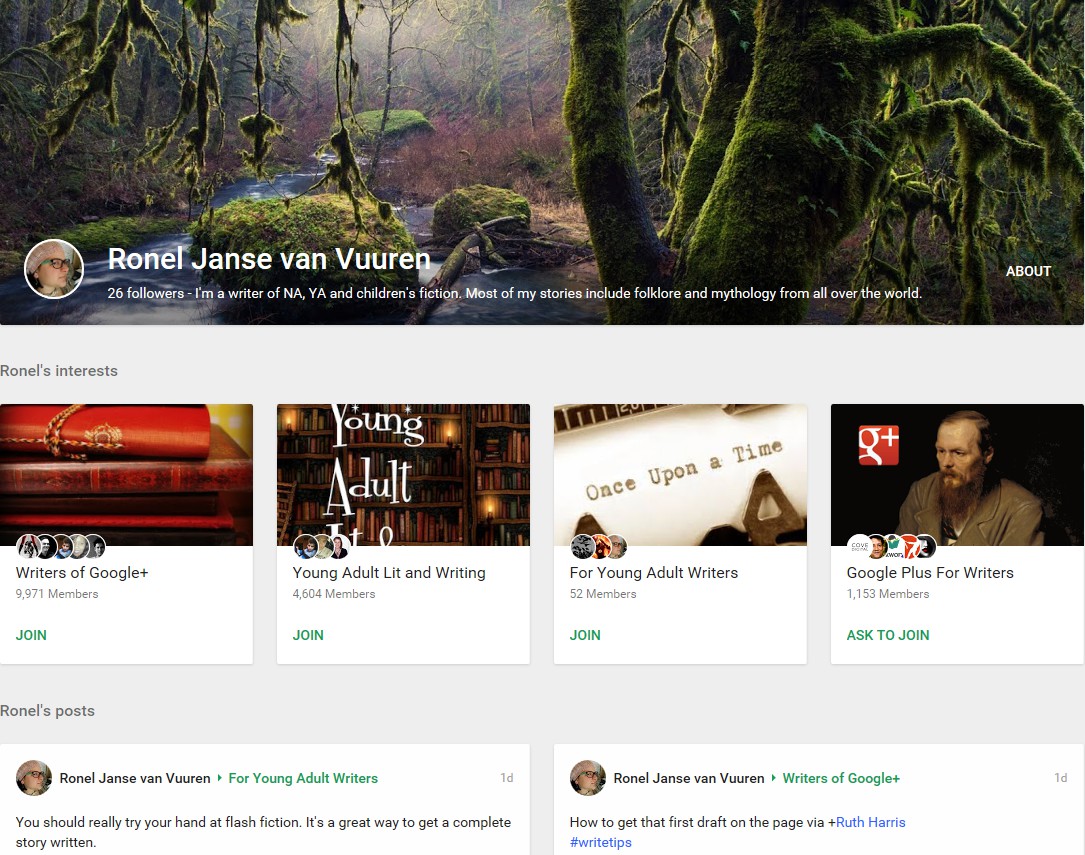 Though I had a tough time mastering this platform, the results speak for themselves. I even got a message from a writing friend who congratulated me on being everywhere – she was searching for death in folklore, and my post on that subject was one of the first things to pop up on a Google search.
Recently, Google+ had forced an upgrade and people had been freaking out. I really don't know why: it' like getting an upgrade on Word (it's the same program with sweet new features you just need to figure out). It's good to know that they feel invested enough in their product to create updates: I really don't want to use something that's still hanging on to code from a decade ago.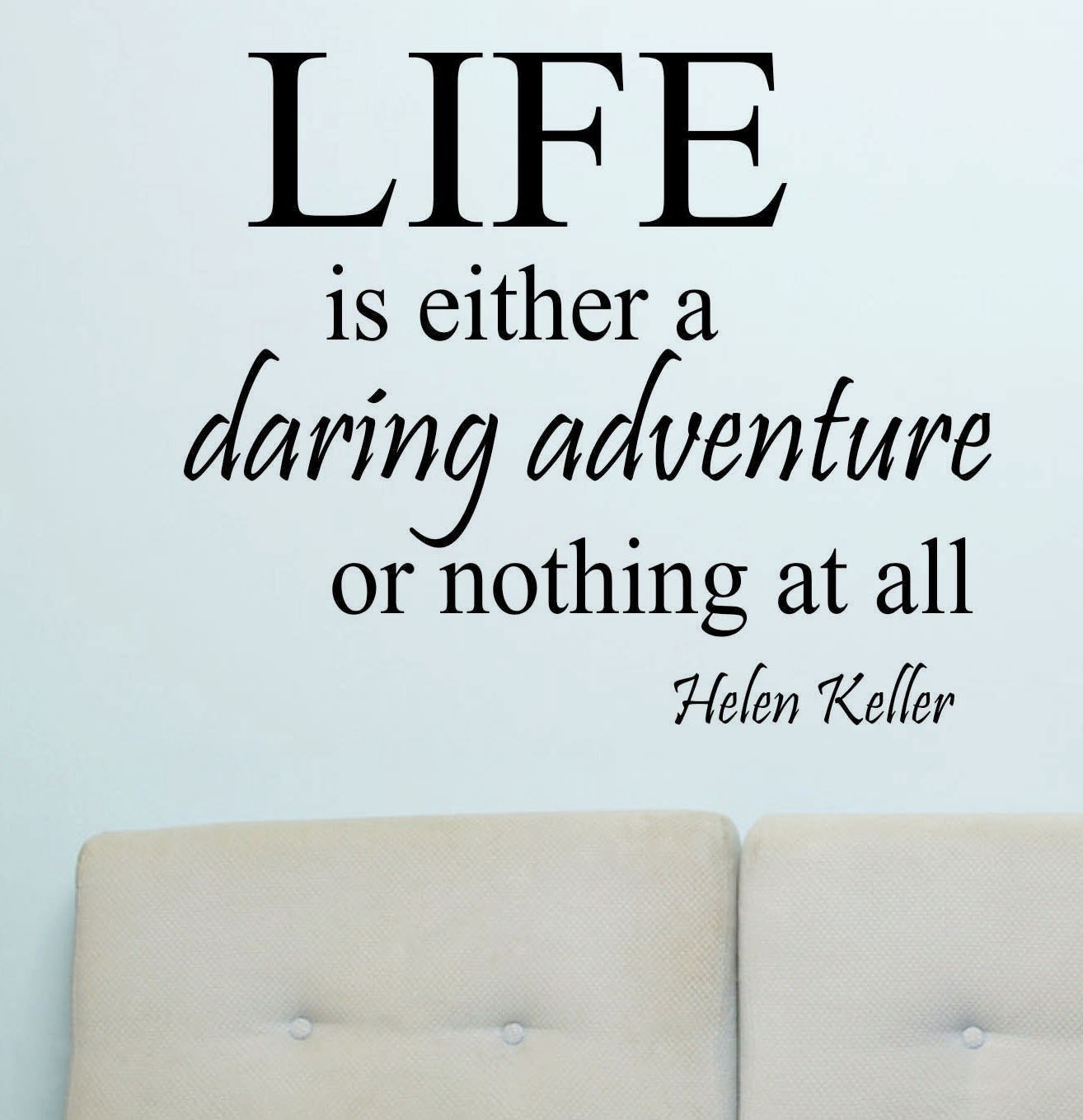 Are you on Google+? Check out my profile by clicking on the icon in the sidebar – perhaps I'm already following you 😉 What are your feelings about Google+? Did you have similar experiences trying to master this platform?