There was a writing prompt at the end of August on Wattpad to write a fantasy story about the Olympics.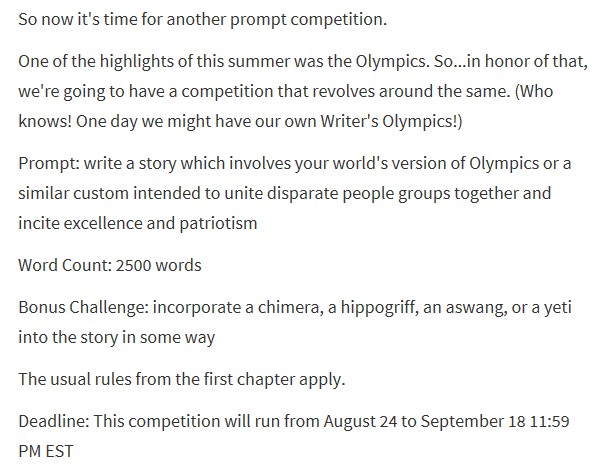 I didn't compete, though. I had too much to do and felt slightly overwhelmed, so I skipped this competition.
But just for the fun of it, here's a flash fiction piece of what I could've written if I had the time.
Griffins for the Win
By Ronel Janse van Vuuren
The crowd was cheering. Everyone was dressed in their team's colours. Giant dragonflies, painted in the different team's colours, stood ready to mark their team's place in the tournament.
To read this story and others like it, get Twisted Tales now. https://www.books2read.com/u/m2v961
So, I watched various versions of tournaments similar to the Olympics and came up with this. I'm not really sure where it fits into the grand scheme of things (a lot like my Dragon Flight story), but it was a lot of fun to write. What do you think of it?
Sign up for my newsletter and receive a free ebook. I won't share your information and I'll only email you once a month with updates on new releases, special offers, and a bit of news.