Tags
#WeNeedDiverseBooks, BBBEE, disability, Diversity, Faerie, folklore, Goosebumps, Harry Potter, Jacana Media, Lady Gaga, Lee Wind, LGBTQ, Library, North American Publishing, POC, preview of work, Publishing, Publishing Industry, Rick Riordan, Sandra Dijkstra & Associates Literary Agency, South African Publishing, Stacy Whitman, Tales of the Onyx Labyrinth, Thao Le, The Hunger Games, The Princess Diaries, Toni Morrison, twitter, Wikipedia, writing, Zalka Csenge Virág
What does diversity in books mean to you?
In December I had this naïve view of what it meant (you can read it here).
Naïvely I thought diversity meant books I can't get in the bookstore: fantasy set in South Africa with South African problems, South African or African folklore/legends/myths, South African Rainbow Nation ideals (e.g. every colour and creed) and characters (protagonist, extra characters and antagonist) that reflected that.
But maybe that's just not what it means. Especially when you look at sites dedicated to the subject.
Let's look at the definition of diversity:

– http://gladstone.uoregon.edu/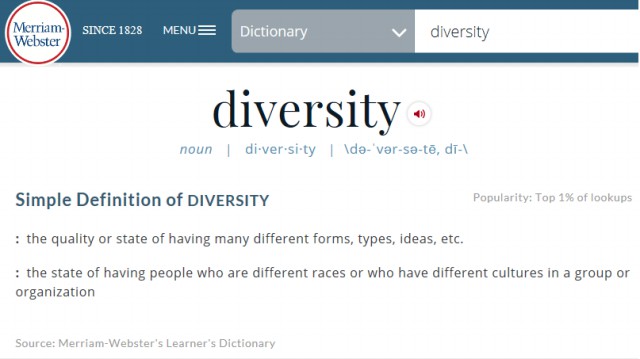 – http://www.merriam-webster.com/dictionary/diversity
*Warning: some of this might rub you the wrong way. I know the first half did upset me when I researched it. Mostly because I'm colour-blind and only look at the person, not the package they come in. But for the purpose of leaving the rose-tinted glasses one looks at publishing behind, here's what I found about what diversity in publishing really means. Excuse me if I'm a little too PC for you taste.*
The state of diversity and equity in publishing is grim and has been for a long time—since the industry's founding back in the day. There's no shortage of insightful writing that unpacks just how diverse it is—89 percent white—with nuanced and often eye-popping statistics and infuriating stories, like when Roxane Gay wrote about Janet Maslin's New York Times summer reading list that contained zero titles by non-white writers, a moment that Jason Parham summed up as having achieved "peak caucasity." Or when Christopher Myers wrote about the dismal number of children's books written by writers of color (7 percent in 2014). Or more recently when Mira Jacob wrote about her experience trying to engage with an uninterested and deaf publishing industry. Taiye Selasi, Jenny Zhang, Cathy Park Hong—writers of color are writing about inequity, as they've been doing for decades. They are shouting it from the rooftops.
In this article, the author has interviews with various editors and writers over the state of diversity in publishing.
Yet I fear this call to diversity may just be another minefield rooted in xenophobia from all sides.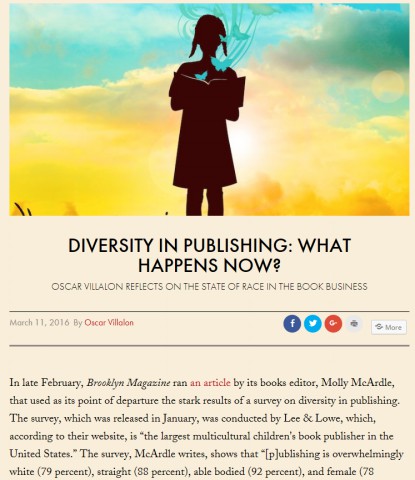 Here's the survey the author mentions:
Where Is the Diversity in Publishing? The 2015 Diversity Baseline Survey Results
Race: According to the survey, just under 80 percent of publishing staff and review journal staff are white. The rest are comprised of Asians/Native Hawaiians/Pacific Islanders (7.2 percent), Hispanics/Latinos/Mexicans (5.5 percent), Black/African Americans (3.5 percent), and biracial/multiracial people (2.7 percent). Native Americans (0.5 percent), and Middle Easterners (0.8 percent) of publishing staff.
While all racial/ethnic minorities are underrepresented when compared to the general US population, the numbers show that some groups, such as Black/African Americans, are more severely underrepresented. This mirrors trends among children's book authors. In 2014, just 2 percent of the books tracked by the Cooperative Children's Book Center were by black authors. Latinos were similarly underrepresented in both places.
Gender: The survey reveals that publishing is about 78.2 percent women or cis-women and 20.6 percent men or cis-men. These numbers may help explain why some feel that children's book publishing skews toward female readers.
Sexual Orientation: According to the survey, about 88.2 percent of publishing staff identify as straight or heterosexual. This may be the category in which publishing is most on par with the general population, though we can't know for sure.
Disability: The survey reveals that about 7.6 percent of publishing staff identify as having a disability. We defined disability broadly in the survey, so this does not give us an indication of the types of disabilities that are represented.
What's next? Does the lack of diverse books closely correlate to the lack of diverse staff? The percentages, while not exact, are proportional to how the majority of books look nowadays—predominately white.
Maybe I'm dense, but what does this survey have to do with books? It sounds a lot like trying to incorporate what we have in South Africa: BBBEE.
Broad-Based Black Economic Empowerment (BBBEE or B-BBEE as written by the South African government) is a form of economic empowerment initiated by the South African government in response to criticism against narrow-based empowerment instituted in the country during 2003/2004. While narrow-based black economic empowerment led to the enrichment of a few previously disadvantaged individuals (Black African, Coloured or Indian), the goal of broad-based empowerment is to distribute wealth across as broad a spectrum of previously disadvantaged South African society as possible. In contrast, narrow-based empowerment measures only equity ownership and management representation.
(As defined by Wikipedia.)
This, of course, also affects the marketing, advertising and communications industry (including copywriters).
On 1 April 2016, the DTI gazetted the B‑BBEE Sector Code for the South African Marketing, Advertising and Communications (MAC) industry, which means that all affected businesses (including traditional, digital and media agencies) will now be required to submit themselves for annual verification against the new MAC Sector Code to obtain a B-BBEE rating.
And it also affects the publishing industry. The below is an extract from the Publishers' Association of South Africa (PASA) statement of intent regarding transformation in the publishing industry. (Published back in 2005.)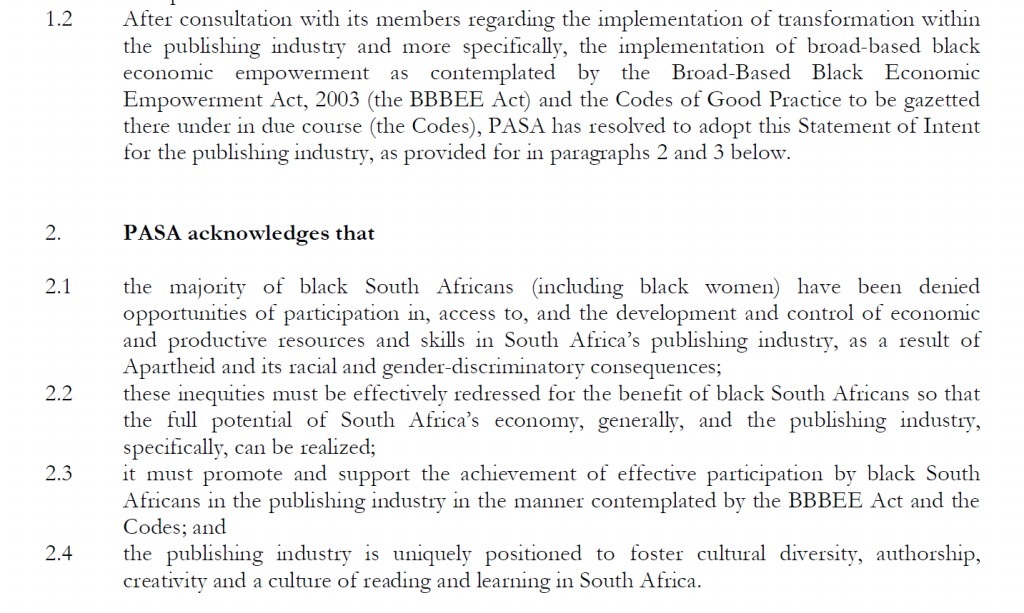 I don't have a problem with that. (Though growing up in a country that's continuously trying to right the wrongs of the past through trying to even the playing field does leave me a little touchy when it comes to the subject – especially when there's so much talk and so little action and the talk only leads to anger. The worst part is when the talkers want you to feel bad about the colour of your skin… or the fact that you're not part of the LGBTQ brigade. To paraphrase Lady Gaga: I was born this way.)
But I'm still asking: what does it have to do with books?
Rick Riordan has a (racially, sexually and culturally) diverse cast in all of his books. Yet I don't see a special section for his books in the bookstore because of that. In South Africa we have so many cultures, official languages and ethnicities that we celebrate that it's almost meh (yet expected) in our literature. (Except when you talk to folks who believe that a story written by a white man about a POC isn't right. And vice versa…)
An author asks how this call to diversity could affect her career:
Here's one of the great circular conundrums of our time:
We need more characters of color/LGBT characters/characters with disabilities/characters that aren't the default white, able-bodied cis male in commercial literature.
I, a fiction author, am afraid of writing characters of color/ LGBT characters/characters with disabilities/characters that aren't like me or from my cultural and social understanding because I might get it wrong, and if I get it wrong people will be angry at me and yell and also ruin my career.
Writing diversely should be researched just like everything else you write about.
*BTW, did anyone check out my cast for the Tales of the Onyx Labyrinth? Talk about diversity…*
When one wants a list of agents/publishers/etc. looking for new work, the search engine spews lists of these gatekeepers looking for diverse books.
There's even a movement on Twitter to get more diverse books.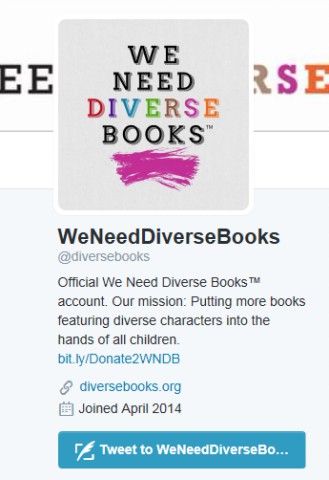 https://twitter.com/diversebooks
But when you ask the search engine to tell you what this means, exactly, surveys like the one above gets thrown at you.
The question about diversity in North American publishing seems to be the real issue.
If you look at South African publishers, you'll find that most of them have titles that have characters that reflect the majority of South Africans. (I'm trying to be PC, the way that I was raised. But let's call a spade a spade: we have African MCs in our books. And not all of them were written by a POC, though we do have quite a number of POC authors.)
Jacana Media attempts to publish every title in all eleven official languages of South Africa. Just look at the covers of the children's books in this screenshot from their webpage. (Let's leave it at that.)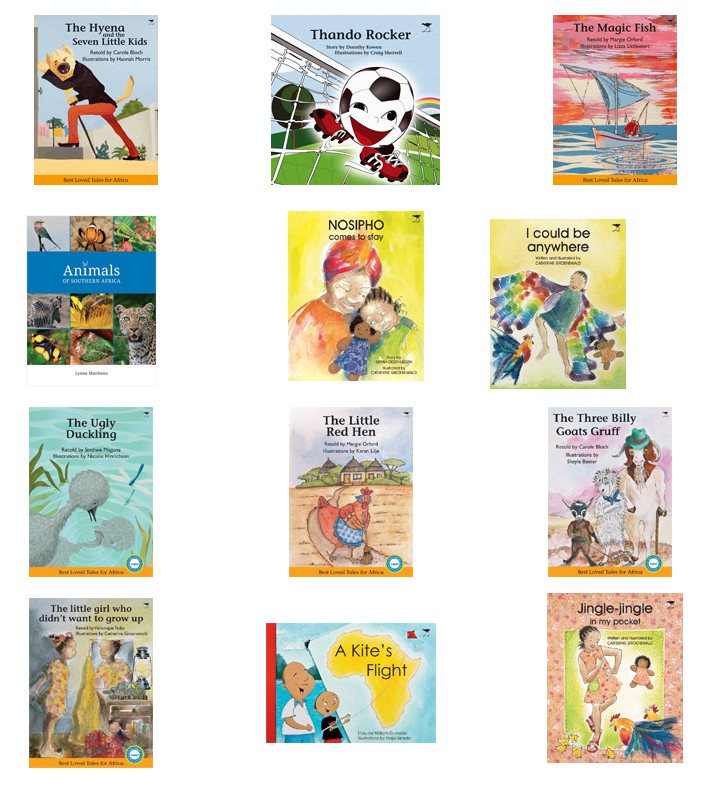 South African publishing industry surveys (since 2009) seem to be more focused on what types of books are published, how they sell and in which languages they are published.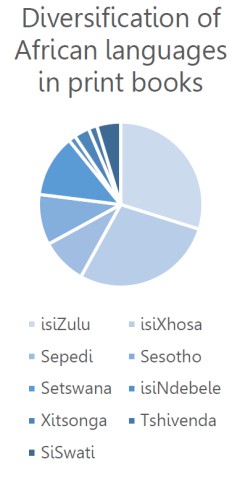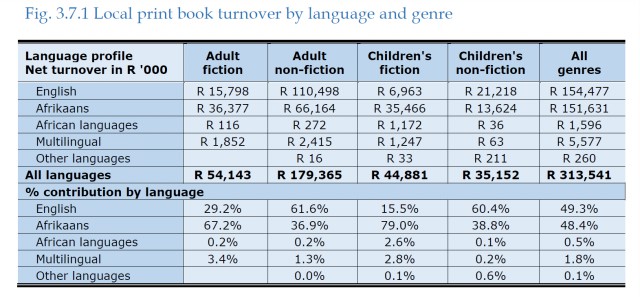 The only survey I could find that wondered about the gender or race of authors, was one from 2008.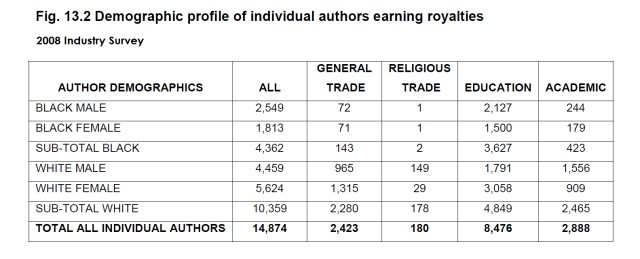 And as you can see, it didn't actually cover all races from SA. Which is probably why this part of the survey was discontinued.
There's a great interview about the state of SA publishing for you to read.
Of course, if you search really hard, you'll get the info you want about what diversity means in terms of books and stories.
Zalka Csenge Virág had a whole list of diverse folktales and fairy tales for her A to Z Challenge posts in April.
I encourage everyone to pay attention to representation and diversity. We need diverse stories. We need diverse voices. We need diverse characters. Folktales, personal stories, or movies – we need to pay more attention to who is being included, who is being excluded, and how people are portrayed. Don't settle for the stereotypes. Don't settle for the same 5-10 "canon" fairy tales. Keep exploring. Keep asking. Keep reading. Keep telling. And, most importantly: Keep creating new stories, to fill in the gaps!
Stacy Whitman has a whole checklist of what you need to remember when writing diverse books.
Over the weekend, I taught a breakout session at the Annual Winter Conference of the Society of Children's Book Writers and Illustrators here in New York, NY. We were discussing how to write for a diverse audience. My main focus was on helping the audience to remember that no matter what you're writing, your audience will always be diverse. Too often, writers think that there's a dichotomy–that there are "multicultural books" that are read by kids of color, and that "everyone else" (meaning, white kids) read "mainstream" (meaning, white) books.
This just isn't the case. Readers tend to read widely, and kids of color are just like their white peers, reading the most popular books, the books assigned to them in schools, and whatever else they happen to come across that sounds interesting to them.
Lee Wind has interviews with agents seeking diverse books. This one is with Thao Le of the Sandra Dijkstra & Associates Literary Agency. Here's an extract from it (the rest can be read on leewind.org):
Lee: There's been growing discussion about how the 5,000 or so traditionally published books a year don't reflect the actual diversity of our world, including the #WeNeedDiverseBooks movement and the stunningly low numbers of representation revealed in "Children's Books by and about People of Color Published in the United States," put out by the CCBC (The Cooperative Children's Book Center.) To start us off, of the submissions you get, let's say in the past year, how many of those projects included some kind of diversity of characters or theme?
Thao: This is really difficult to accurately answer since I get so many submissions it's hard to keep track of what is what and at what percentage. That said, I do believe that the number of submissions featuring diverse characters and themes are slowly rising. I think a lot of that is thanks to movements like #DiversityInYA and #WeNeedDiverseBooks. It also helps that I am getting more vocal about saying I want to see diverse stories, specifically making it one of my MSWL items, and I think being a POC myself makes me more approachable with these types of queries. Lee: Interesting. Let's unpack that a bit: Are you seeing many stories featuring protagonists of color? Thao: I am seeing a few, though I'm finding that the stories are often written by non-POC writers. Which is fine, but I'd love to see more from writers who come from different cultures. A lot of the stories I get that feature POC have a plot that deals with racism or discrimination directly. This can be done well, but I want POC writers and readers to know that they can have stories about romance, adventure, and magic too. I think it is important that POC authors feel like they can write stories beyond about being POC or POC issues and POC readers can see themselves reflected in all sorts of stories. I particularly want to see more SFF stories featuring diverse protagonists. I want to see more characters who are POC, who are LGBTQ, who are disabled, who are a combination of all these things without the story being a big red arrow pointing at all these issues. I'm also seeing more stories featuring heroines who are plus size and stories that feel more feminist which makes me really happy.
Lee: Are you seeing other types of diversity in the works submitted? – And please share any specific categories that spring to mind.
Thao: I'm seeing more combinations of diversity which is awesome. It's great to see more than one diversity being represented in a character because that's how it is in real life. People aren't just one thing and no one thing defines them.
Lee: How about LGBTQ characters, and please break that down – are you seeing lesbian characters? gay? bi? trans*? questioning? queer or gender non-conforming?
Thao: I'm definitely seeing more LGBTQ characters. This is probably the fastest growing group of diversity in fiction from what I can see. I get quite a few lesbian and gay submissions, but I notice very few bi or trans stories. Similar to what I said earlier about the POC topic, I'd like to see more stories featuring LGBTQ characters who go beyond dealing with their sexuality, beyond coming out or being confused. I want to see them go into space, I want to see them fight monsters, I want to see them compete in intense debate competitions and everything in between.
To each his own, I guess. And I'm sure that more books about teenage angst will sell as well as it already does.
But do you know what I really would have liked to read when I was a tween? Not something about being sexually confused (all the girls, myself included, were in love with my best guy friend and were fiendish gigglers – even the ones that turned out to be lesbians a decade later). No – I would've loved to read about a normalish South African girl who found out that she was the Fae's only hope for survival. (And I'm betting, since a story like that for tweens has nothing to do with sex, everyone in love with my friend would've read it too.)
The only South African books available in the local library were published before my mum was born.
– These books can still be found in a local library.
She read them when she was a little girl. And so did I. (And recently some of those titles were republished with shiny new covers and the 1950s content still intact…)
All the new imported books were like The Princess Diaries or Goosebumps or, the favourite, Harry Potter. Not that they weren't great (who doesn't want to be a princess or have nightmares about possessed cars or find out that they're a wizard?), but I would've liked a book about someone I could relate to (I had to look up a lot of the geography and some of the terms used in the books just to understand them at that age…).
Maybe there are books like that now? I don't know – the last time I checked out the MG and YA sections in the bookstore, I saw The Hunger Games on special, The Princess Diaries box set, a new picture book version of Harry Potter and the Philosopher's Stone, Samurai books for boys, and I left with the newest Rick Riordan book (Magnus Chase and the Sword of Summer). The closest to South African MCs were in the almost-fictional non-fiction death and destruction political books and memoirs. (Of course, if you go online the selections are a lot better.)
So, diversity…
I'd love to read something with a female South African protagonist whose BFF may have African roots and South African looks, whose allies are steeped in African folklore, who gets tangled up in a love triangle where one of the guys is bisexual, and who ends up with a gorgeous Warlock after saving the world (starting in South Africa). Oh, wait… I already wrote that.
"If there's a book you really want to read, but it hasn't been written yet, then you must write it." – Toni Morrison
Diversity: what does it mean to you personally? Were you a kid of the 90s reading books from the 50s (or whatever decade you were stuck in) that was so far off base as to how the world worked in the present? Were you frenziedly looking up definitions in the dictionary and places on a map while reading imported books? Were you a fiendish tween giggler? Do you judge a book by it's cover?
Sign up for my newsletter and receive a free ebook. I won't share your information and I'll only email you once a month with updates on new releases, special offers, and a bit of news.