Tags
#AtoZChallenge, A to Z Challenge 2016, A-Z Blogging Challenge, action, Arrow, DBZ, deviantart, Eddie Robinson, Goku, humour, NCIS: Los Angeles, Percy Jackson, Vegeta, Winning story formula, writing, writing tips
D is for DBZ.
Goku is selfish and hogs all the glory. Yet, everyone sees him as the hero.
I prefer Vegeta. He's reliable, a good father and so much more talented than Goku, yet he doesn't feel the need to always be the one to save the day (though he totally can).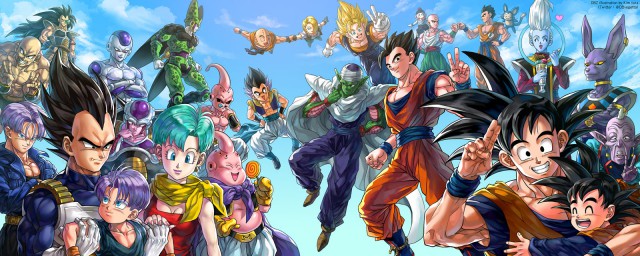 If you've never watched Dragon Ball Z, then you're probably completely lost. Don't worry, I'm not going to go into the characters so much as how the action drives the story.
DBZ is all about action. The characters even grow thanks to the action.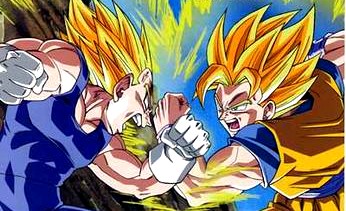 I know that there are people who can't stand this series. I've watched every version they've made… Maybe it's because I like stories with action (like NCIS: Los Angeles that has an explosion at least once an episode or Arrow that has lots of hand-to-hand combat, swords, arrows and guns). Or maybe I like how Goku and Vegeta had gone from being mortal enemies to being best friends.
I really like this image from https://deviantart.com – the slogans capture the way people (and even the characters themselves) see the two.
Okay, back to the action: every scene has action that moves the story forward. It's all about conflict. There's a few surprises and mysteries, though this series is more about having fast paced stories (lots of action), characters worth caring about (will the orphan prince ever find peace?) and lots of humour.
Humour? In an action-packed story?
Yes.
And it works, too.
Even Vegeta, the serious one, has his moments of humour. (Goku is a clown…)
I'd say the winning formula here is: enemies who are always stronger than the heroes, driving them to become better; humour; the rivalry between Goku and Vegeta; and the action weaved through it all to move the story forward.
As writers, we should really look into that. (It works for novels like Percy Jackson…) I've even used this formula for the rewriting of my Camp NaNoWriMo project even though it's definitely not anything like DBZ, NCIS: Los Angeles or Arrow.
"The will to win, the desire to succeed, the urge to reach your full potential… these are the keys that will unlock the door to personal excellence." – Eddie Robinson.
Do you like DBZ? Or action-packed stories? Who's your favourite: Goku or Vegeta? Have you tried this winning formula for your own writing?
Sign up for my newsletter and receive a free ebook. I won't share your information and I'll only email you once a month with updates on new releases, special offers, and a bit of news.