Tags
#FolkloreThursday, Davy Jones, folklore, Jack Sparrow, Jengu, Mermaid, Ocean, Pirates of the Caribbean, preview of work, Ronel Janse van Vuuren, Sea Nymphs, Sea Witches, Selkies, short story, Siren, water deities, Wikipedia, writing, writing.com
A mermaid falls in love with a human. Sailors, after hearing her call, drown in search of the elusive Siren. Pirates are haunted by Davy Jones.
The stories about otherworldly creatures living in the sea are endless. Romans, Greeks, Celts – every ancient nation had deities who ruled over the unfathomable deep.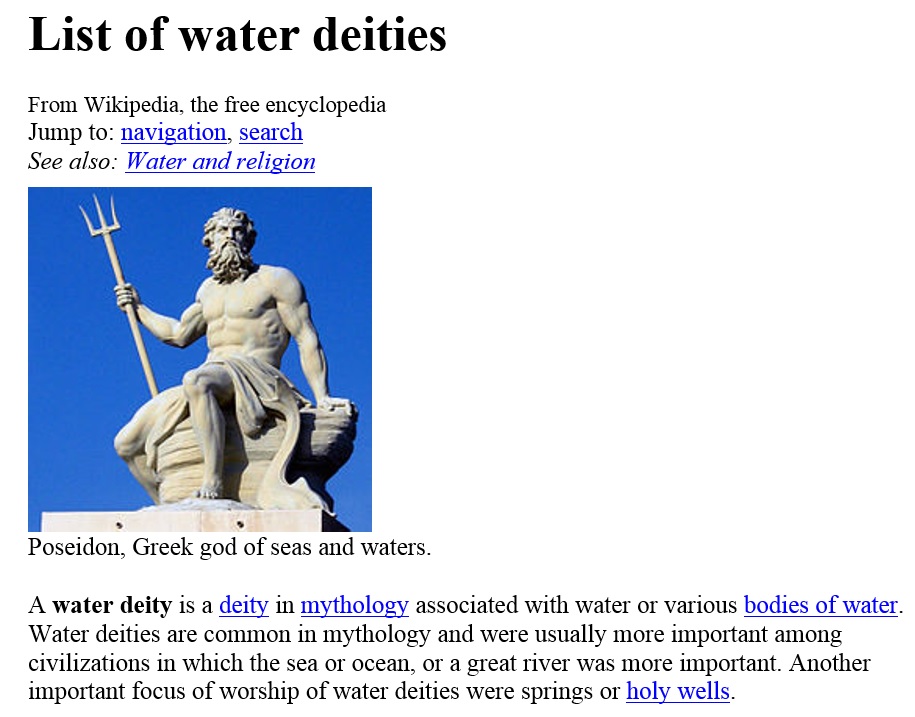 https://en.wikipedia.org/wiki/List_of_water_deities
Sea Nymphs, Sea Witches and Selkies are just a few of the wondrous creatures found in the ocean. And let's not forget the Jengu – the mermaid from Africa.
Just thinking about all the wonders that could be under the sea, I wrote a story of escaping to a better world. Bride of the Unfathomable Deep can be found on writing.com.
 "Before she knew what was going on, he grabbed her hand and walked into the sea. She panicked as the water swallowed her as he kept on swimming. Her lungs burned. Before she passed out, she took a breath.

             And instead of drowning, she found that she could breathe underwater. She looked at the man pulling her through the dark water. He was breathing as easily underwater as he had on land."

– Bride of the Unfathomable Deep, Ronel Janse van Vuuren
I hope you enjoy reading the story. Comments can be left here or on writing.com – I always appreciate feedback. Do you have tales of the ocean you'd like to share?