Tags
Anne R Allen, Beauty and the Beast, Christmas, Damyanti Biswas, Harry Potter, love, Rabbi Simon Jacobson, Rottweilers, Santa's Shoebox, South Africa, Tara Sparling, The Adventures of Saphira the Faery Dog, Vegetarian, woes, writing
I hope you had a wonderful Christmas.
To me, Christmas is all about remembering the ones I love. Whether this is by sending a SMS to a friend who's far away or spending time with my family, it's all about showing them I care.
Though I'm vegetarian, I bought biltong for my fur-children to give to them on Christmas Day – my three Rottweiler boys loved it. Not just the meat (the little carnivores really liked this treat) but also the gesture. [Biltong is a South African name for strips of dried meat.]
Yes, giving presents also shows caring to an extent. But it's not about gifts. Or the commercialised Christmas everyone knows thanks to big corporations, the media and television shows. (More on all of that can be found on Woes for those who are fluent in Afrikaans.)
It's about love.
I'm not going to go into the religious aspects of this holiday. I believe in Whom I believe and I'm not here to preach about religion.
But love.
It's all about love.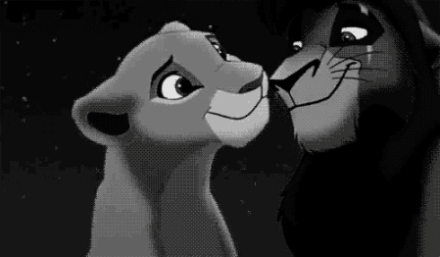 Kind words can also only go so far. Sometimes the giving of gifts shows that you care. And somehow I think the child opening his/her shoebox gift (Santa's Shoebox – a project that helps give Christmas gifts to underprivileged children in South Africa and Namibia) on Christmas morning may be more overwhelmed by the love and caring of the stranger who sent it than Dudley Dursley (remember that outburst he had over how many gifts he got on his birthday?) will ever imagine feeling.
When the Beast starts caring for Belle in Disney's Beauty and the Beast, he wants to show her how much he cares.

"I want to do something for her. But what?" the Beast asked as he watched Belle play with the animals in the garden below.

"There's the usual: flowers, chocolates, promises you don't intend to keep," Cogsworth advised.

"Ah, no, no. It has to be something very special," Lumiere told them confidently.

The best part, of course, is that he gives her his library. It's a gift they can share. And books are the gift that keeps on giving…
I always hear people say Christmas is a season of giving. Giving what, exactly? And to whom?
Share the love.
All year round.
 "Reassure a loved one of the constancy of your love and experience the endurance of loving kindness." – Rabbi Simon Jacobson
*Dudley Dursley is a character from the Harry Potter books by JK Rowling.
*Cogsworth, Lumiere, Belle and the Beast are all characters from Disney's "Beauty and the Beast".
How about you, fellow scriveners? How do you share your love? Have you told your loved ones lately that you love them?
For further reading:
Tara Sparling guest blogging on Anne R Allen's blog – it's really funny.
Something sweet from Damyanti's blog.
Various poems, short stories, articles and opinion pieces about the different kinds of love – on Woes, for those who are fluent in Afrikaans. I already added two short stories there (one about the Adventures of Saphira the Faery Dog and another just for the fun of it).
Sign up for my newsletter and receive a free ebook. I won't share your information and I'll only email you once a month with updates on new releases, special offers, and a bit of news.