Tags
Brian Alderson, Brothers Grimm, David Ellis, Dragons, Folktales, Fun Questionnaire, High Fantasy, Holly Black, James Patterson, John Cleese, John van de Ruit, JRR Tolkien, Jules Verne, Julie Kagawa, Melissa Marr, MG, Michael Foreman, Movie Versions, Murder Mystery, Patricia C Wrede, Reading, Richelle Mead, South Africa, The Lord of the Rings, YA
I was tagged to do this one – and just couldn't resist. So thanks, Susanne. Check out her blog too.
Find a book for each of your initials.
R: Radiant Shadows by Melissa Marr. Part of the Wicked Lovely YA series involving the Fae and even a war for their survival in the modern world. A great read – this one takes dating an older guy to a new level.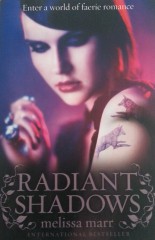 J: Journey to the Center of the Earth by Jules Verne. Though it doesn't have Brendan Fraser like the movie did, I actually enjoyed it. Going to a new world within this one via volcano – awesome!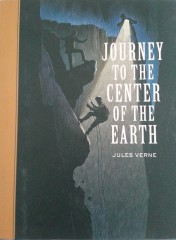 v: Valiant by Holly Black. A modern beauty-and-the-beast-type story with lots of faeries. A great YA read.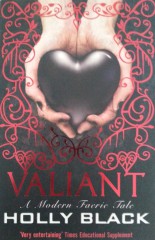 V: Vampire Academy by Richelle Mead. A twist on vampires in this great YA series.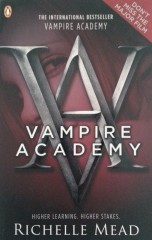 Count your age along your bookshelf – which book is it?
My bookshelves are in no particular order. Except, perhaps, that those I read more often are eye-level. Brothers Grimm Folktales translated by Brian Alderson and illustrated by Michael Foreman sits at number 27.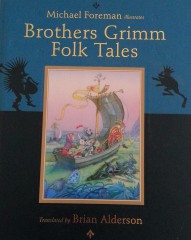 Pick a book set in your city / state / country.
I don't have a lot of books set in South Africa. Spud by John van de Ruit is quite hilarious. It tells the story of a high school boy going to boarding school in the early 1990s – the antics he and the crazy eight (as he and his roommates call themselves) get up to left me in stitches. A movie-version of this was made, with John Cleese taking most of the attention with his rendition of The Guv (English teacher at the school).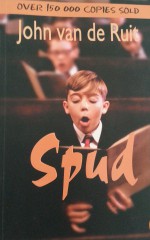 Pick a book that represents a destination you'd love to travel to.
The Lord of the Rings by JRR Tolkien – Middle-Earth is awesome.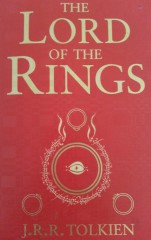 Pick a book that's your favourite colour.
I like purple. The Iron Daughter by Julie Kagawa immediately caught my eye. Another YA story involving the Fae. (Clearly I have a lot of Fae-related books on my bookshelves.)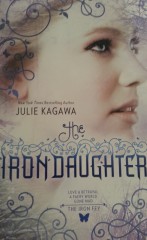 Which book do you have the fondest memories of?
Dealing with Dragons by Patricia C. Wrede. The princess reminded me so much of myself – she refused to do what was expected of her and ran away to live with a dragon (not that I did of course; her spunk and refusal to conform spoke to me even at a young age). And the book has lots of dragons and fights with wizards.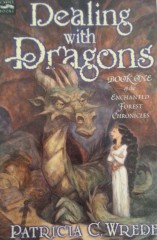 Which book did you have the most difficulty reading?
Surprisingly, The Lord of the Rings. For lots of reasons – a few that will cause arguments and possibly a war. It stays a firm favourite and an annual read.
Which book in your TBR would give you the biggest sense of accomplishment when you finish it?
Murder House by James Patterson and David Ellis. Then I can finally say that I've read something from every genre.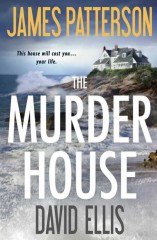 I hope you found my answers entertaining and informative. I have no idea how to tag anyone (will probably figure that out eventually), so feel free to do this fun questionnaire about you and your bookshelf. Tell me in the comments, and I'll check out your answers.
Sign up for my newsletter and receive a free ebook. I won't share your information and I'll only email you once a month with updates on new releases, special offers, and a bit of news.